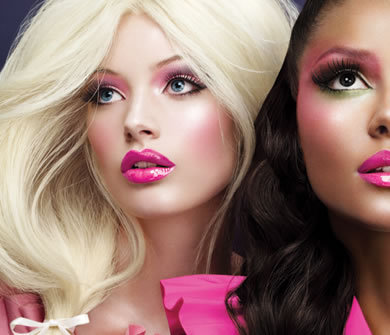 It is probably no surprise to anybody that I love makeup. I want to share with you some of the makeup treasures that I have recently acquired.
My cousin was so sweet and sent me a bunch of makeup and hair clips in the mail. It was so exciting to get all these goodies. I loved everything she sent me and most of it was probably stuff that I would not have bought on my own. Let me tell you about some of the great things my cousin sent me.
1) MILANI LIQUIF'EYE metallic eye liner, 01 black
2) MAKE UP FOREVER HD high definition primer
3)Rock & Republic LUXE lipgloss, loudmouth
4) Eco Tool Brushes
Next I did some makeup shopping for a friend's birthday and I couldn't help but pick out some new things for myself. I have no control. Let me share with you what I got.
I know I already told you about my
5) Revlon Just Bitten Lip Stain, Passion
6) MAC highlight powder, Silver Dusk
7) Revlon PhotoReady Concealer, Fair
8) Tarte natural eye primer
That is it for my latest makeup finds. My next beauty blog will be about my favorite lotions and potions.