Flowers, Nerves, and Hair
First
Look what I got Today!
This just warms my little heart. So sweet and thoughtful
Second
How do I Feel
Today I woke up super anxious. I didn't think I would be so stressed since I've done this before. My body broke out in hives, I feel dizzy, nausea, and have a headache.
My skin also broke out and it hasn't broken out for a long time. Not to mention, I am in A LOT of pain. Deep breaths, deep breaths.
Third
My Wacky Crazy Hair
I have always wanted to do this to my hair since I was a little girl and throughout my teen years, but my parents would not let me. And since I still have the mentality of a 19 year-old, I thought in honor of my surgery, I would do this wacky thing to my hair.
I am entering a new chapter in my life.
I am going to be a new woman with new hair.
Inspired by Barbie, My Little Pony, Gem, Starlite (Rainbow Brite's horse)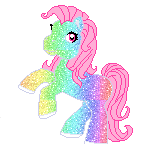 Here are my before pictures:
(In my bathroom bc there is good lighting, but came out a little bright. Im not a photographer)
My colour, Purple
Pick a strand
Don't forget your gloves
Just glop it on
And here is my hair streak
Well I guess it isnt that crazy, it is just a little peek-a-boo. I wanted to add bubblegum pink too but the store was all out. Can't wait until the purple fades to lavender.
PS I have had purple hair for three days and Gavin hasn't noticed yet. I wonder when he will notice.