My mom called me the other day and said, "I don't think they are going to be able to sell those Ugg boots. Who is going to buy those?"
Haha mom, guilty as charged.
IN MY OPINION, THESE BOOTS ARE MADE FOR WALKING!
I love my Ugg boots with all my heart. I have two pairs. They are so comfortable and warm and cozy. Yes, it makes it look like I have elephant feet, but I love elephants.

I know a lot of people hate Uggs and are not a fan like I am. However, this Fall and Winter I will be sporting my Ugg boots and leggings as pants. I love my high performance outerwear and my oversize Starbucks. Haha. Just like the video says.
So here are some pictures of me sporting my stylish, or not so stylish, Ugg boots.
Im on the left
These are actually my house slippers (Not actual Uggs)
Pink house slippers (not Uggs)
Outfit of the day with my elephant house slippers
In Lynden, WA with my Uggs and leggins
San Fransico
Las Vegas
Universal Studios, CA
Alcatraz, San Fransico
Alcatraz, San Fransico
I got ready for my wedding day in my Ugg boots
Ugg boots on my wedding day
I even wore my Ugg boots at my Bachelorette party
On my way to work
Going out for a weekend brunch
I love the buttons
Just call me elephant feet
So there I am, in all my Ugg boot glory. It doesn't matter if you love them or hate them. Personally I hate being uncomfy and I hate high heels (gasp). Every since my surgery about a year ago, I can't wear high heels and I kinda like it. People shoule be able to wear what ever makes them feel good (within reason)Haha.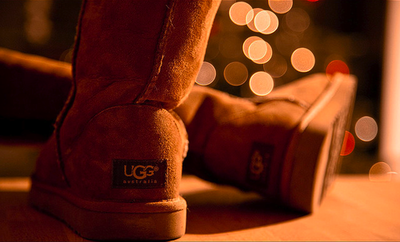 These boots are made for walking