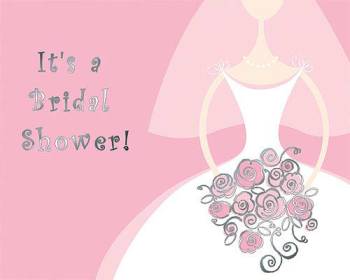 My Maid of Honor co-hosted my bridal shower with my Grandmama. It turned out spectacular. The shower was just wonderful and so many of my friends and family came to shower me with love, marriage advice, and PRESENTS! My Maid of Honor did all the decorations and prepared/bought all the food for the shower. She made her own purple and green deviled eggs, colored to match my wedding colors. She also got all of the guest drunk off of mimosas. That was super fun. My Maid of Honor and my Grandmother really went above and beyond what I could have ever imagined for my bridal shower. It was magical. Her are some of the details from the memorable day.
Homemade by the Maid of Honor purple and green deviled eggs
Flowers as gifts to give to guests
Champagne for Mimosas!
The food complete with a purple table cloth
My Bridesmaid made this cake for me.
The presents!


More food
Mimosa supplies
Me chatting with guests


Chatting with my guests
Getting my grub on
The cutest guest arriving
Im handing out my wedding invitations to my guests
Chatting with my Aunt and my Mom
More Food
These are the flowers I gave my mom
Flowers for my Mom
Chatting with my Bridesmaid
Flowers for my Grandma
"OMG Seriously?"
Presents
Hurry up and open the presents
Open the presents
Yeah gonna get freaky on my wedding night
More Sexiness
I think I am holding a condom
A scrapbook page
Pretty Outfit
My Mom looks happy
My happy friends and family
What are those two giggling about
A little model made an appearance at my shower
Me and my sweet friend. Look at her nails.




My Aunt, she made that apron for me that I am holding, which I love by the way
I wonder what she is thinking
Thats my maid of honor
She is also my Sister
I love her Argyle Sweater
That's my pretty Grandma
My Aunties
My wonderful Aunt who made me an apron
My Aunties
This is my second mom (my bff's mom)
Mi Tia Bonita
My Bridesmaid
My honorary bridesmaid (she got preggers)
My Aunt
Auntie,who also helped take out my wisdom teeth
Tia
Grandma, me, Mom
My Bridesmaid Teeny
My friend Canada
My fam
Everybody keep your eyes open
Getting better
Here we go
Chit Chatting with the fam
Bridesmaid
So Adorbs
My VS presents
Having so much fun
Those flowers back there I got for my Maid of Honor
Love this girl
What a model, she never stops
My Aunt
Chatting with my Mama
My surprise scrapbook gift; everyone brought a page
All of my friends and family are so beautiful as you can see, but the best part is that they are beautiful inside and out. They showered me with amazing love and presents. I will never forget my bridal shower.